Come in and shop for PREX merchandise like carry-bags and T-shirts. Currently, we are only selling these products in-store, but keep an eye out. We have plans to expand this section soon!
PREX T-Shirt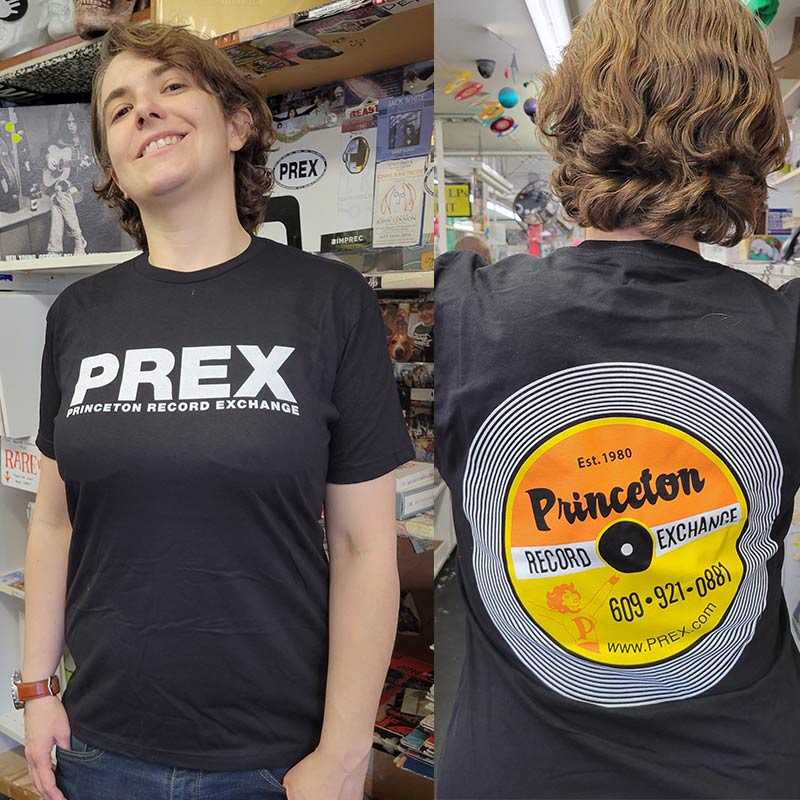 We stock Next Level brand, 100% cotton, slightly tapered. Available in green, blue, or black. Sizes small through XXL. $19.99.
Tote Bag
Navy blue with one side printed. 100% cotton. Holds roughly 15 LPs. $14.99.
Reusable Dowel Bag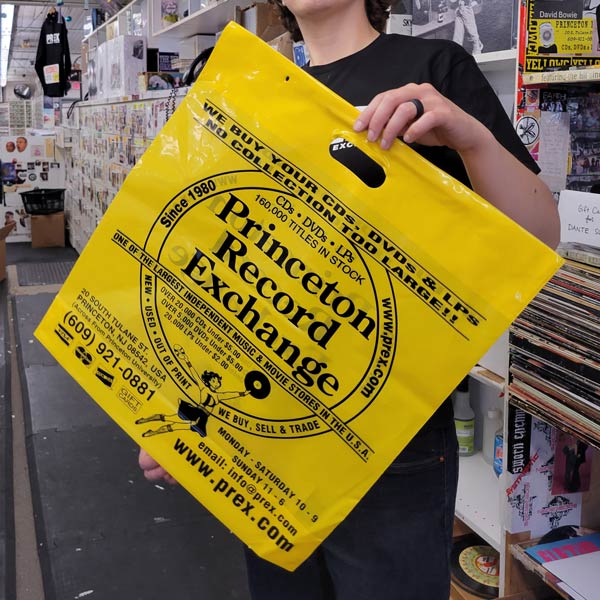 Large, plastic, reusable logo bag with re-enforced wooden handles. Holds roughly 25 LPs. $2.00.
Reusable LP Bag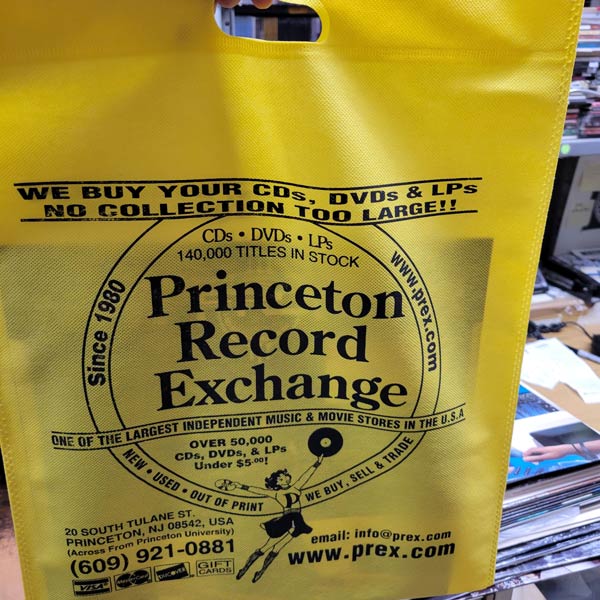 Medium reusable logo LP bag made from recycled soda bottles. Holds about 10 LPs. $1.00.
Gift Card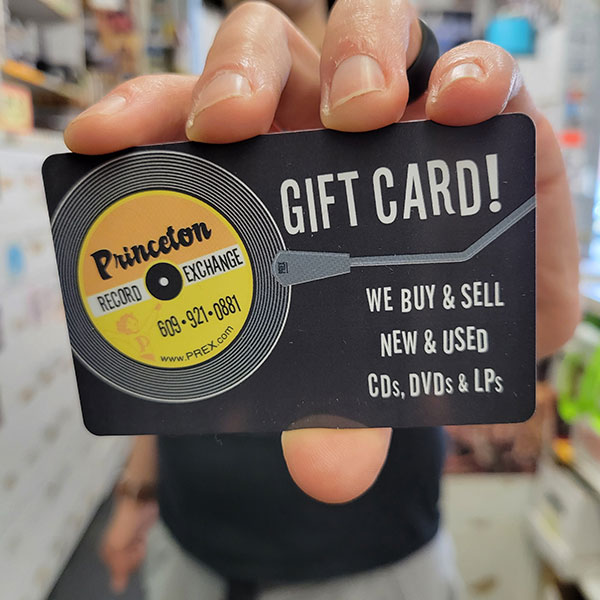 Purchase in store or Order Online
Prex Sticker
Free!